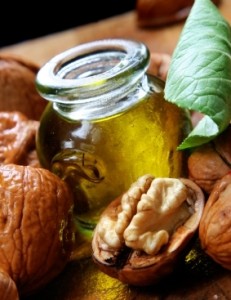 To have beautiful, elastic and smooth skin, one should have an adequate PEO levels. Skin treatments like external moisturizers and laser treatments are just superficial treatments. For permanent solution, Parent Essential Oil (PEOs) are needed. PEOs work from the inside out.
One way of testing Parent Essential Oil deficiency is by trying to feel the smoothness of the hand. A person with healthy skin with efficient PEO intake will have soft hands regardless of their age.  Another great way to test Parent Essential Oil deficiency is by pinching and pulling the web between the forefinger and thumb, and then letting go. It should very quickly spring back. The younger gals that have tried the test winced in fear and embarrassment for they failed the test.
All women can also easily have these incredible results, like smooth skin, however, fully functional, unadulterated Parent omega 6 is the key. A study of mice has been conducted and shows that fatty acid composition in the subcutaneous tissue layers is altered depending on the fatty acid contents of supplements given. This layer is shown to become significantly thinner in groups given CLA or DHA oils than those given high linoleic acid, LA, (Parent omega-6), and that this change occurs within four weeks of supplement.
Pregnant women can also benefit from Parent omega 6. It will help increase pregnant women's energy during and after the pregnancy, and will surely leave fewer stretch marks.
Women around the world can have a beautiful and smooth skin replacing unnatural fats with fully functional natural fats and oils—Parent Essential Oils.
Mike Maunu – Founder
Oxygen4Life.com