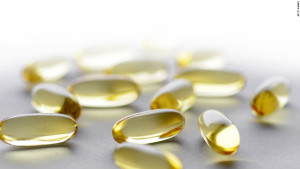 There is a common misconception that fish oil supplements are "the answer" to health issues, and that the more fish you have in your diet, the healthier you are. A renowned homeopathic and preventive medicine physician Abram Ber, M.D., had recommended various EFA supplements, including fish oil for 25 years obtaining only mediocre clinical results. He also said that when he implemented the Professor Brian Peskin's Parent Essential Oil (PEO) protocol, he experienced clinical success in over 100 patients.
Dr. Rowen sets an example for physicians by utilizing the best 21st century medical science by often updating patient recommendations and treatment protocols. In the past he did intermittently recommend fish oil. However, he has changed those recommendations to his readership and his patients. Dr. Rowen confirmed that both his patients and newsletter subscribers are the better for it. All patients deserve to take the "PEO Challenge" to see how much their health improves and appetite decreases.
An inevitable conclusion after many years of studying the physiologic causes of cancer and heart disease, utilizing the seminal work of Nobel Prize winner Otto Warburg, MD, PhD, that experts gained sufficient insight on why fish oil could not possibly help health issues as claimed. No known metabolic pathways exist in the body requiring the enormous amounts of EPA/DHA found in cold water fish oil. It has been told that all humans recently have developed a "natural shortage" and deficiency of EPA/DHA, which is illogically and scientifically very wrong. In truth, patients are getting pharmacologically overdosed and independent 21st century experiments can prove it.
Mike Maunu – Founder
Oxygen4Life.com