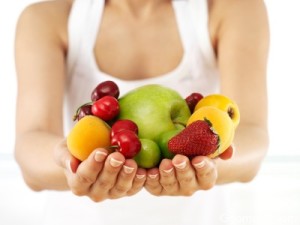 It has been advised by physicians that we have to lower the consumption of carbohydrates because it is the number one reason for acid reflux and "burning stomach." Also, elderly people have been warned to go easy on carbs.
It has been reported by an article by Janice Lloyd that was published in October 18, 2013, an issue of USA Today that on a recent Mayo Clinic study shows that elderly people who consume carbohydrates in high amounts are four times more likely to develop mild cognitive impairment than those who consume low amounts. Those with the highest consumption of fats had the most protection. Those who consumed a high amount of protein had some protection.
Those people whose diets contained the highest in fat like healthy oils and nuts were 42% less likely to get cognitive impairment, but those who had the highest intake of protein like fish, meat, and chicken had a reduced risk of 21%.
If we consume PEOs rich foods like fresh fruits and vegetables and natural oils from nuts, we could be healthier and reduce the risk of getting sick. PEOs also help prevent illness like cancer and diabetes, that's why we have to be careful of the food we eat.
Once again, we see the link from decreased carbohydrates and increased PEOs to better health. Of course, minimizing glycemic carbohydrates (those which produce glucose in the blood, thus requiring insulin production) is fundamental as is consumption of more fully functional PEOs. These fully functional PEOs sources are the "Living Foods" or the fresh fruits and vegetables. They are the foods that have not undergone food processing.
Mike Maunu – Founder
Oxygen4Life.com