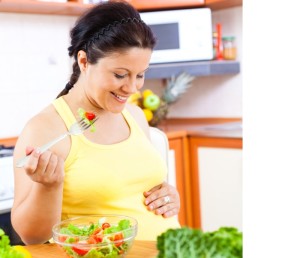 Parent Essential Oil is an anti-inflammation solution, for less arthritis, less joint pain/swelling and faster healing.  For many Americans, arthritis and joint pain are a significant source of pain.  Your body's natural steroids (anti-inflammatories) are produced from PEOs. Therefore, they help reduce pain.
PEOs help auto-immune disorders because your body can naturally produce prostaglandins and leukotrienes. (Essential Fatty Acids as Possible Mediators of the Action of Statins. Prostaglandins, Leukotrienes and Essential Fatty Acids, Vol. 65, No.1, July 2001.)
PEOs help lessen rheumatoid arthritis pain.
"Derivative" PEOs work best at lower levels, supporting our recommendation that few derivatives are needed and much greater amounts of PEOs are required.
Parent Essential Oil supports Hormones & Endocrine System. PEOs are the basis of sexual hormones, both male and female. Today, as compared to years ago, men and women are unintentionally consuming large amounts of female (estrogen-based) hormones from food additives and animal-feed additives. PEOs give your body the opportunity to correct this imbalance.
Many women report that PMS symptoms are decreased. People experience significantly fewer and less severe headaches.
PEOs are an important element in understanding erectile dysfunction. Consequently, men can take advantage of the multi-faceted power of PEOs.
Smoother pregnancies occur because of PEOs. However, the proper Parent omega 6/omega 3 ratio is required. PEO requirements for a pregnant woman are higher than normal.
With PEOs deficiency, a woman can expect exhaustion and cellulite to increase after giving birth. Nature first provides necessary PEOs to the fetus. Any Excess PEOs will be received by an expectant mother.  This is the reason why it is critical for pregnant women to consume plenty of Parent PEOs for herself and her developing children.
Mike Maunu – Founder
Oxygen4Life.com