Here's a truth about exercise and cardiovascular health as oppose to the public opinion and 20 years of government guidelines and nutritional recommendations about the substantial amounts of exercise needed to prevent heart disease.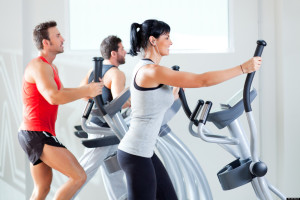 This information came from a 1984 book, The Exercise Myth, by Henry A. Solomon, M.D.  Dr. Solomon is a cardiologist and was on the faculty of Cornell University Medical College and an attending physician at New York Hospital before retiring.
The truth is, exercise can't prevent heart disease, but the great news is that you no longer need to do exercise and run six days a week.  Proper nutrition is needed and not exercises to prevent heart disease. In fact, exercise slightly prolongs the time before a heart attack – it can't and doesn't prevent one.
According to Dr. Solomon, "The evidence is unassailable – coronary heart disease develops and progresses during training. Exercisers die of heart disease despite exercise."  Running to get the heart rate up is also not an ideal exercise especially for people with heart problems. Another cause of heart disease is PEOs deficiency.
Exercise can't even make you live longer. There is no relationship at all between activity and lifespan – none. Stress tests are even inaccurate. Stress tests are not sensitive enough for anyone and how can you be sure that they are telling you anything correct.
Probably you don't know what the correct nutrition means yet, but it is the soundest way to assure heart health.  Having a healthy diet and sufficient PEOs is the great way to prevent heart disease.
Mike Maunu – Founder
Oxygen4Life.com