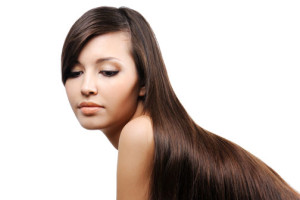 Thinning hair is a great problem among women and not just among men. It has been increasing over the years. A study has been conducted by hair experts to know the truth what causes the thinning of hair among women and to know the perfect solution to have a fuller and thicker hair.
A case study has been conducted about fish oil and thinning hair. Hair experts have asked more than 60 women who complaints of thinning hair/hair loss (except cancer patients) if they are taking fish oil supplements and most of them are indeed taking fish oil supplements.
In replace of fish oil supplements, the experts recommended PEOs because they are plant-based and physiologically balanced, whereas fish oil causes such an imbalance of derivatives that inflammation occurs, putting stress on one's system and ultimately causing thinning hair/hair loss in most women.
By using PEOs, patients will experience the glorious effect of having a fuller and thicker hair because Parent omega 6 leads to production of PGE an extremely powerful vasodilator which increases blood flow including increased oxygen to the brain and scalp.
It has been proven that PEOs are the #1 secret to beautiful skin, hair, and nails because of tissue composition. It also helps increase blood flow from the Parent omega 6 metabolites which are substances formed during metabolism. An Essiac – like formulation also assists in increasing blood flow, which benefits the hair. For a fuller and thicker hair, PEOs is a perfect solution and fish oil impedes healthy beautiful and healthy hair.
Mike Maunu – Founder
Oxygen4Life.com