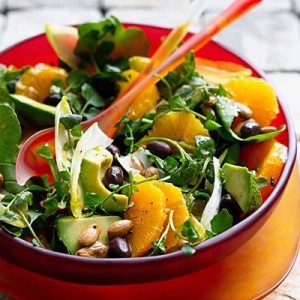 Vegetarian people or most people that eat Living Foods diet does not have weight problem. It has also been recommended by Professor Brian Peskin that when you consume more fruits and vegetables in your diet, the result is superb. You will feel more energized your cravings for food like carbohydrates and sweets stops and eventually you will become lean-for-life. Living Foods diet is an effective weight loss program and calorie counting is unnecessary if you are following this Living Foods program.
Living Foods diet is a diet that only requires you to eat organic fresh fruits and vegetables. This diet is a great source of Parent Essential Oils or PEOs, and also natural fats and protein from nuts. When you eat more of this plant-based diet, you will feel better, better digestion, less heavy and more energized. You will lose weight and become disease-free; you can feel a major health change by just cleaning up your diet. In addition, with Living Foods diet, you don't need to ingest any additional oil. The PEOs in green leafy veggies are the slippery texture of butter lettuce, fruits and most all Living plant products, but you need to eat lots of them to satisfy the required amount of PEOs that you need daily.
The reason why Living Foods diet is a as solution for better health, because this diet is simply loaded with unadulterated PEOs in their Nature-made state, simply they are still in their "Parent" forms. When you eat fruits and vegetables fresh and raw, all the essential nutrients especially PEOs are well-preserved and that's the reason why they are healthy and helpful especially in becoming healthy and lean-for-life.
Mike Maunu – Founder
Oxygen4Life.com