Never Pay Full Price Again
with Oxygen4Life Subscription Program
Here are some of the benefits of being in the subscription program: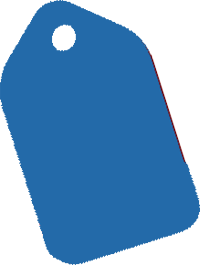 Save at least 10% On Every Product
A subscription saves you at least 10% on every product order you receive.
Spend $75 or more on every order and also receive FREE Shipping!
This is your long term commitment to bettering your health.
If your lifestyle changes, you can change your subscription with it.

Consistent Delivery
Receive FREE shipping when you spent $75 or more on your subscription order.
You'll automatically receive your order around the same time every month depending on the frequency you choose, and benefit from optimum health, uninterrupted.
Never worry about missing a single day!

You Have Full Control Over Your Subscription
You can pause, change billing cycles or cancel your subscription online at ANY time or by simply calling our customer service team at 1-831-717-1199 or send us an email to [email protected]
You can also login below:
After loggin in, simply click 'Browse' on the left menu bar and select 'Oxygen4Life Subscription Program'

Then select the frequency you want to receive the products, choose the products you want and checkout.. it's that simple!
Subscription Program Frequency Asked Questions:
What countries are the subscription program available?
Currently the subscription service is only available to be setup in the United States through the online portal. If you would like to subscribe to the program and live outside the United States please contact us at [email protected] and we will be able to set it up.
Do I Save 10% On The First Order Or Every Order?
Your 10% discount by subscribing stays with you the entire time you are subscribed to the product of your choice.
How do I cancel my subscription?
When you login into your account and click 'Subscriptions,' there is a 'Cancel' link, where you can immediately cancel your subscription with no hassle. You can also email us, and we will help you cancel your subscription.
How do I receive FREE Shipping?
Simply have your subscription order total $75 or more and we pick up the shipping.
What if I want to change the frequency?
You can adjust the frequency of your subscriptions any time you want. Remember you can always cancel whenever you feel you need to. So if you want to pause for a month or if you want to up your frequency, you can always do that under the subscription tab. Or if you'd rather email our customer support team, they'll help you every step of the way.
What If I Have Any More Questions?
Feel free to call our customer service team at 1-831-717-1199 or email us at [email protected]